The Jonah Center Board of Directors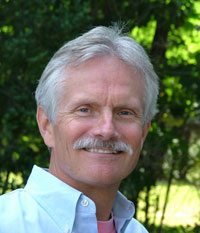 John Hall, Executive Director, was the primary initiator of the Jonah Center in 2004. He received his bachelor's degree in biology from Carleton College and his Master of Divinity degree from Yale. Over the years, he has been actively involved in a wide variety of local and regional energy and environmental efforts and served as as the City of Middletown's Energy Coordinator from 2011-2015. He was instrumental in forming Middletown's Clean Energy Task Force and Complete Streets Committee, Portland's Air Line Trail Steering Committee and Complete Streets Group, and Ecoin (the Environmental Collective Impact Network). John is an ordained minister of the United Church of Christ, and from 1990-2011 was Senior Minister of First Church of Christ, Congregational, UCC, in Middletown.
Krishna Winston, President, served on the municipal task force that created Middletown's mandatory recycling program, and has chaired the Resource Recycling Advisory Council (now the Middletown Recycling Commission) since its inception. She advocated for the creation of the Swap Shack at the Recycling Center. With a B.A. from Smith College and a Ph.D. from Yale, she teaches German studies at Wesleyan, where she serves on the Sustainability Advisory Group for Environmental Stewardship and is affiliated with the College of the Environment. A professional translator, she has published over thirty books. A former long-time trustee of the Independent Day School in Middlefield, she has also served on the North End Action Team's Housing Committee.
Jonathan Morris, Vice-President, is a Professor of Biology at Manchester Community College.  While living in East Haddam (1994 to 2010), he was a founding member of the reactivated East Haddam Conservation Commission. He also served as a member of the Wild and Scenic River Study Committee for the 8-Mile River, and was a founding member of the East Haddam Lakes Association.  After moving to Middletown, he served on the Middletown Commission on Conservation and Agriculture for 5 years.  He also served on the Middlesex County Water and Soil Conservation District Advisory Committee, and participated in the Connecticut Amphibian Monitoring Program.  For 5-years he led NEAT's Youth Hiking Club with his wife Pam.  He was a participant in the 2011 Coverts Project Seminar on forest management offered by the UCONN Extension System.  Jon continues to be active and enthusiastic about forest and wildlife conservation and fighting climate change.
Susan Hall, Secretary, worked for 25 years in museums in Minnesota and Missouri as an editor, curator, associate director, and director prior to moving to Middletown in 1998. She retired as the Development Director for Oddfellows Playhouse Youth Theater in 2011. Susan received her bachelor's degree in art history from Carleton College and her master's in art history from the University of Minnesota. She was one of the founding members of the Jonah Center in 2004.  
Kathy Meyering, Treasurer, is a Master Gardener (certified by the University of Connecticut) and a retired early childhood educator with a background in music and movement for children. In addition to teaching, she worked for many years as a freelance writer for local newspapers. Currently, Kathy serves as a volunteer mentor for the Everyone Outside program that enables children to spend time in nature and learn about the interactions between flora and fauna. She also manages, with volunteers, the native plantings at the headquarters of the Connecticut Forest and Park Association in Middlefield. Informed by faith-based teachings on earth stewardship (she holds a Master's degree in religious studies from Hartford Seminary), Kathy has become increasingly alarmed at changes in the natural world around us. Her personal goal is to educate and recruit others to engage in sustainable, earth-friendly landscaping and gardening practices, such as avoiding the broad use of insecticides and herbicides that damage inland wetlands and waterways.
John Shafer, Web Site Administrator, is a Professor at Middlesex Community College where he teaches courses in Film and Media. He is co-founder of the college's Sustainability Committee and primary author of the sustainability priority of the college's strategic plan. He is a longtime advocate for environmental issues and has served on the Jonah Center's Board of Directors for many years, including two years as President. He also manages the center's website. He previously served on the Air Line Trail Committee for the town of Portland and helped lead the development of Portland's initial trail.  Originally from San Diego, California, John studied at the University of Southern California, Syracuse University, and the University of Connecticut. John is an Emmy award-winning filmmaker and has done several projects with CPTV.
Amanda Arce is a paraprofessional in a Special Education program, teaching students with Autism and intellectual disabilities. She graduated from Southern Connecticut State University in 2018 with an MS in Environmental Education. She is the Vice President for the Portland River Valley Garden Club in Portland, CT, where members share their knowledge and love of gardening to the community while promoting horticulture and conservation. Amanda is also a member of the Complete Streets Group in Portland, supporting the community and town government to make the streets in town safe and accessible for all pedestrians, cyclists, and motorists. Amanda is a coordinator and steward at the Tolland Youth Garden in Tolland, CT. Educating and engaging children to foster a love and appreciation for nature and the environment is her passion. She enjoys playing volleyball, gardening, hiking, kayaking, and playing with her dog in her spare time.
Pam Frost is a Professor at Middlesex Community College where she teaches students mathematics.  She also teaches as part of the Center for Prison Education partnership with Wesleyan University at Cheshire Correctional Institution.  She was chair of the college's Sustainability Committee for several years and implemented numerous sustainable landscaping projects on the campus.  Pam and her husband, Jon, own and manage about 25 acres of forest in Middletown, CT.  They both attended UConn's Coverts Project and other trainings on forest management and invasive plants.  Pam was an inaugural member of Middletown's Complete Streets Committee.
Gla Rose is an artist who works and plays in many media. Their creative practice is interconnected with a passion for cultivating and supporting biodiverse ecosystems and sustainable food systems. Gla loves to experiment with and deepen their edible-medicinal plant knowledge, and learn about organisms' historical relationships within ecosystems and human cultures. Gla participated in JCEA's mobilization to oppose the expansion of the NRG power plant on River Road, and upon joining the Board took on the task of investigating the permitting process leading to Eversource's construction of a natural gas pipeline from Middletown to Montville. Gla graduated from Wesleyan University in 2016 with a degree in studio art and environmental studies. They currently are an art consultant and educator, and are collaborating on opening a new arts and community space in Middletown.
John Rumberger is the Assistant Executive Director for the Middletown Housing Authority and began his role there as the facilities manager in 2007.  He has his B.A. in History and Political Science from UConn and Master's in Education from Fairfield University.  John's family's involvement in the Middletown Community goes back a long way and most recently include Coach for Middletown Youth Lacrosse and Board Member, City of Middletown Citizen's Advisory Committee, and many Jonah Center River Clean-ups. John's passion for the environment stems from fishing and kayaking on the Mattabassett/CT River, L.I. Sound and the Florida Keys with his kids and teaching them to be stewards by collecting trash and removing invasive plants on their own as well as participating in organized clean-ups in Middletown and beyond.