The Jonah Center played a key role in forming Middletown's Complete Streets Committee in 2012 and in drafting the Middletown Complete Streets Master Plan in 2013. We remain active in this ongoing work.
"Complete Streets" is a term that envisions public right-of-ways that accommodate all users–bicyclists, pedestrians, wheelchair users, and public transit users–not just those traveling in cars or trucks. The plan to make our community more bicycle- and pedestrian-friendly necessarily involves infrastructure changes such as adding bike lanes, improving sidewalks, and adding signage and pavement markings. The areas around schools are especially important, as we wish to encourage more walking and bicycling to school.
The committee identifies areas of the City that pose special dangers to walkers and cyclists, and we communicate with the Public Works Department to implement the changes.
Middletown residents who desire such improvements are encouraged and most welcome to attend meetings of the committee, which are usually held on the 2nd Monday of the month, at 7 p.m., in the Common Council chambers.  Visit the City website here for Minutes and Agendas of meetings. Send the Jonah Center a message if you have particular questions or concerns.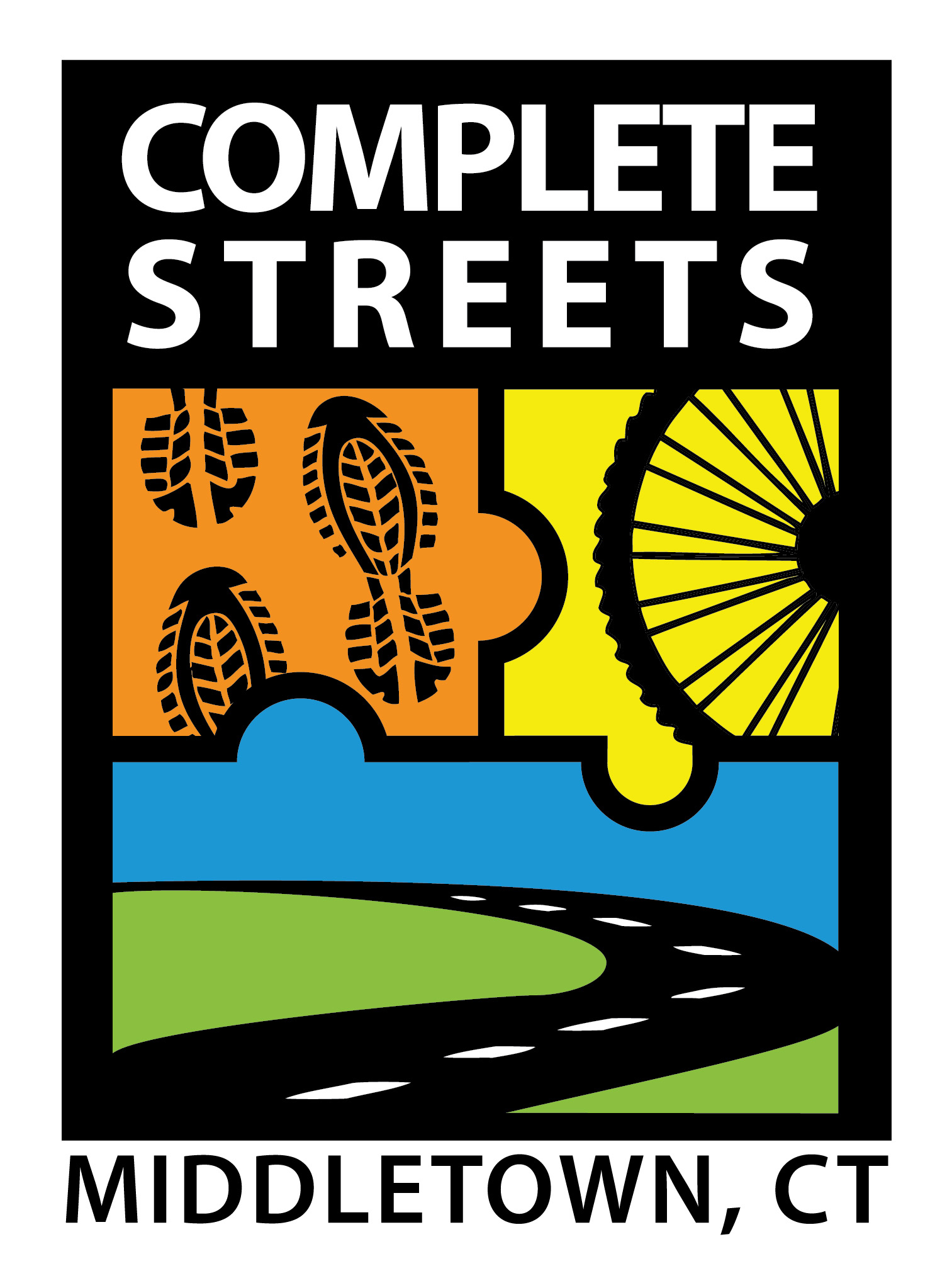 Click on the PDF file link below to view or download a copy of the Middletown Complete Streets Master Plan or view the Priorities Map. Middletown Complete Streets Plan
The Complete Streets Plan includes a map of Middletown showing priority areas around the City's schools and the street routes that are most important in connecting parts of the city with each other and with the downtown area.  To view this priorities map, click the link here.  Complete Streets Priorities Map