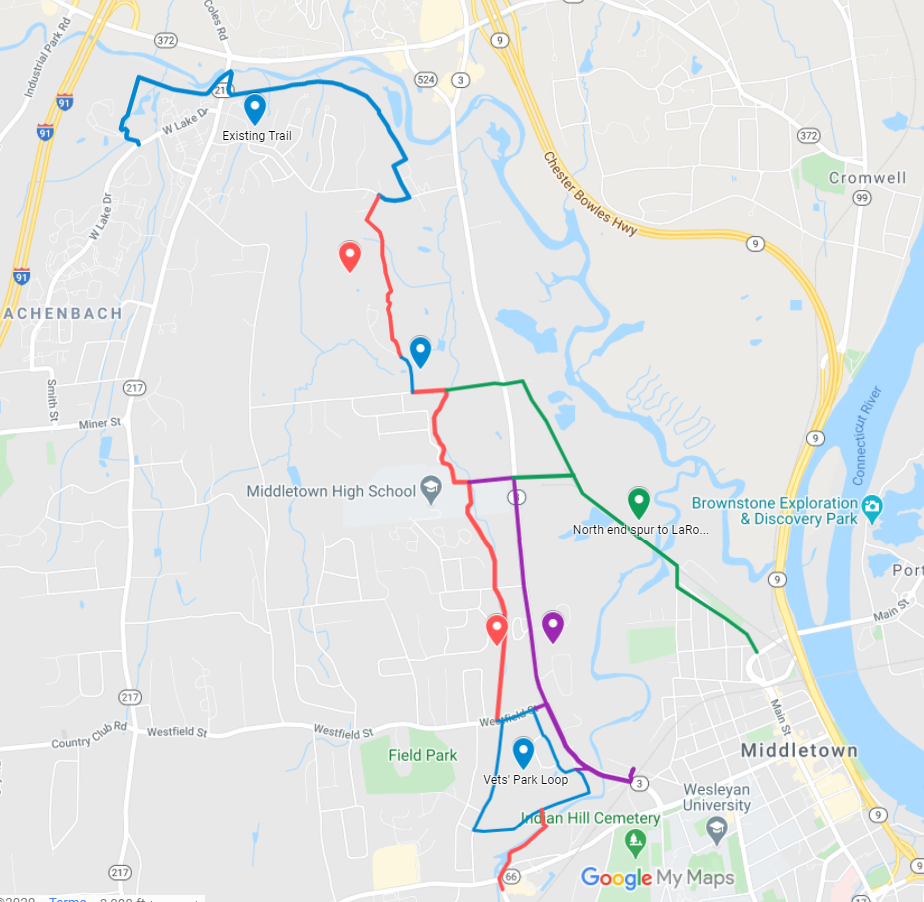 Progress on route determination and design of the Newfield Corridor Trail between Tuttle Road and Mile Lane has been delayed over the past year due to several issues. First was an archaeological survey required to determine if the route crossed the remains of a Wangunk settlement believed to be somewhere in the vicinity.  That survey has been completed, with no Native American settlement remains identified.
The current delay involves a proposed land swap between the city and a local developer who wishes to build 2 apartment buildings off Kaplan Drive, just east of Lawrence School.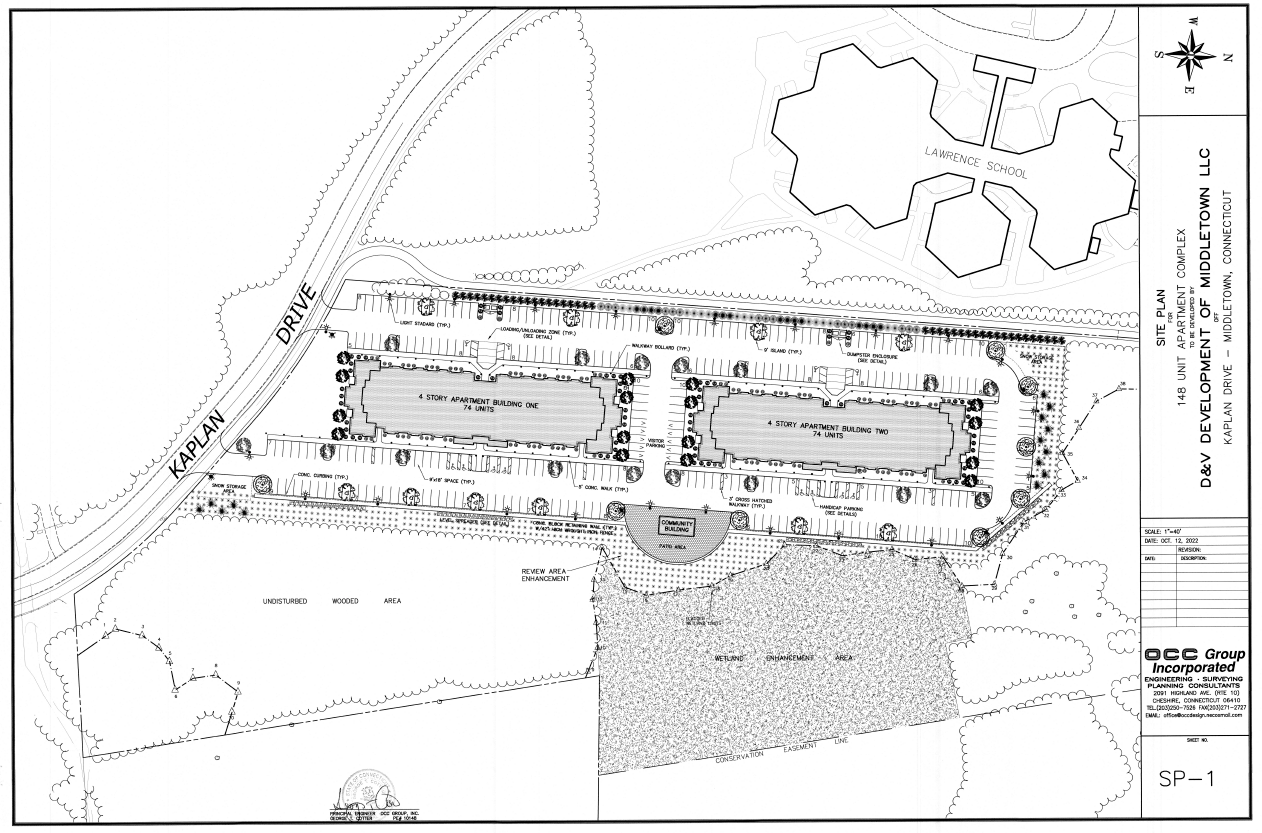 This proposal must be approved by the Inland Wetlands Commission and the Planning & Zoning Commission. The plan calls for the Newfield Corridor Trail to go between the school and the apartment buildings. Trail design cannot proceed until the future ownership of the property has been determined.