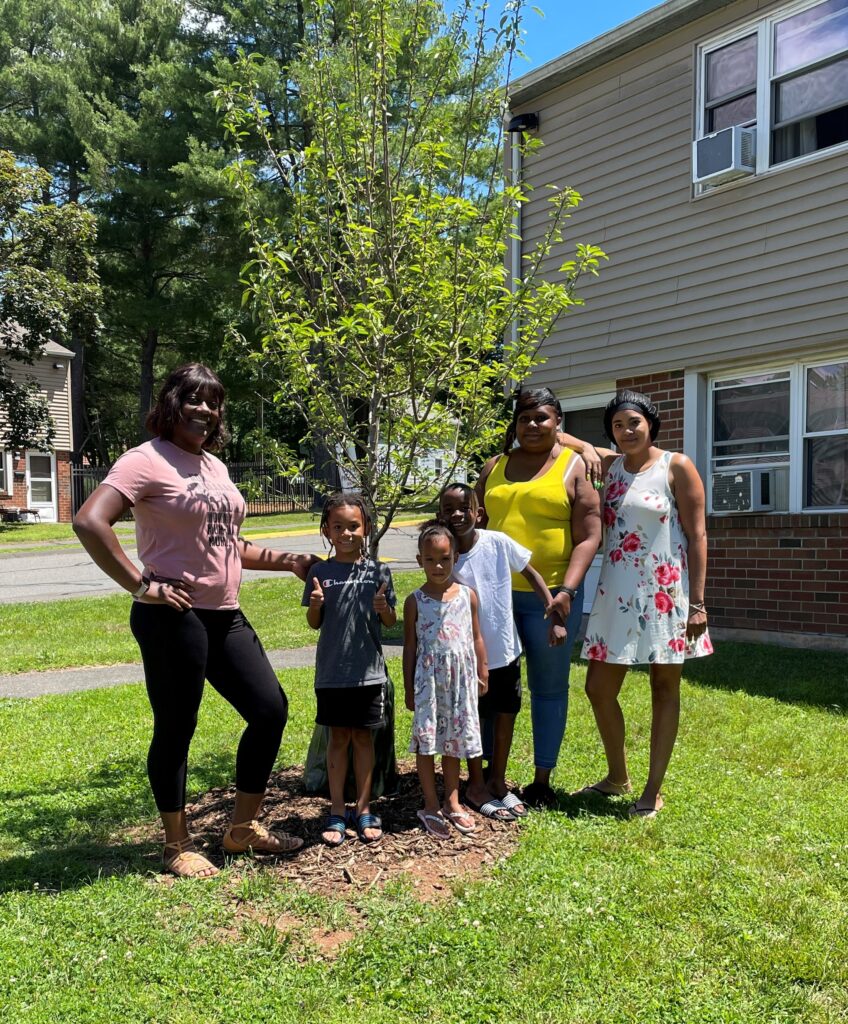 As of today (late June 2021) the Jonah Center has been successful in planting 17 trees in "high public benefit" areas in Portland. 8 trees were planted in the Quarry Heights and Chatham Court neighborhoods of the Portland Housing Authority (see above); 3 trees were planted in the Quarry View Brownstone Park; 3 trees were planted on East Main; 2 trees were planted on Main Street; and 1 was planted on Waverly Avenue.  We thank all the Portland donors to the Jonah Center Tree Fund who made these new trees possible. Pictured above are: Milca Santiago; Bonita Brockers and her son Cartier Brockers; Jesslyn Jordan her daughter Savannah LaFountain and son Travis LaFountain.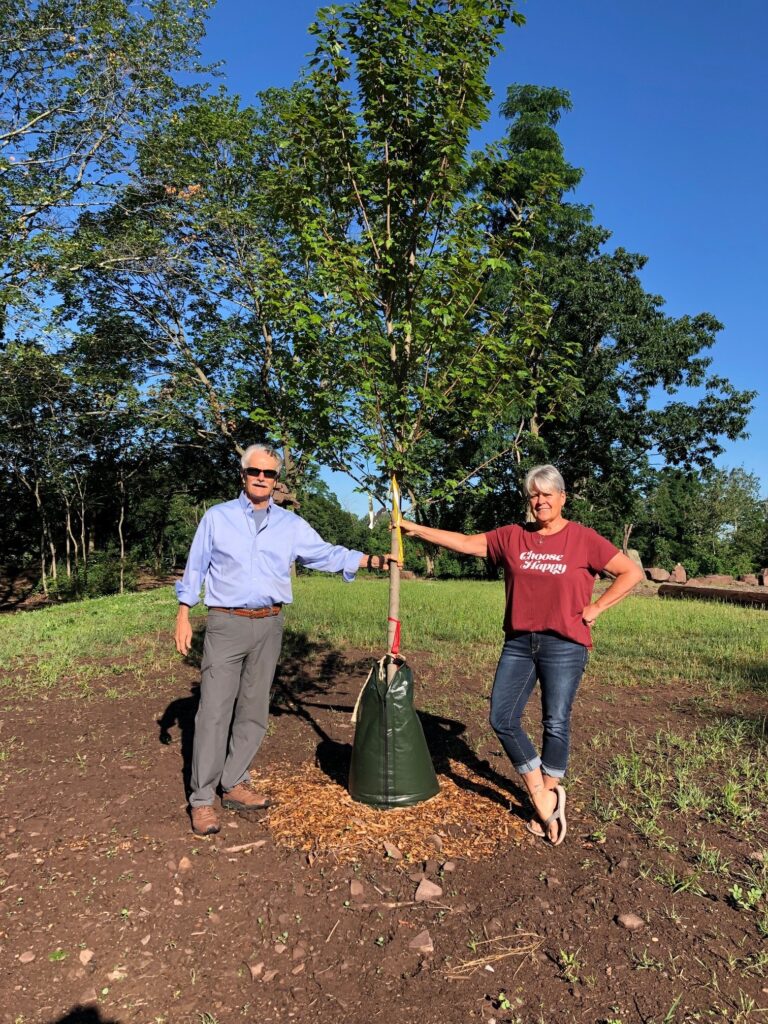 Shown above is one of the red maples planted at Quarry View Park.  Pictured are Darlene Rice (co-owner of the park) and John Hall. Photo credit: Dean Soucy, the other co-owner and park developer.
The Quarry View Park assumed 1/2 of the cost by delivering and planting the trees themselves, and Portland Housing Authority paid 3/5 of the cost of the ornamental trees they received. Most of the 17 trees were larger-growing shade trees such as red maple, oak, London plane, and linden.
Below are the 2 red maples and 1 pin oak on East Main Street near Fairview.