Monthly Archives:
March 2022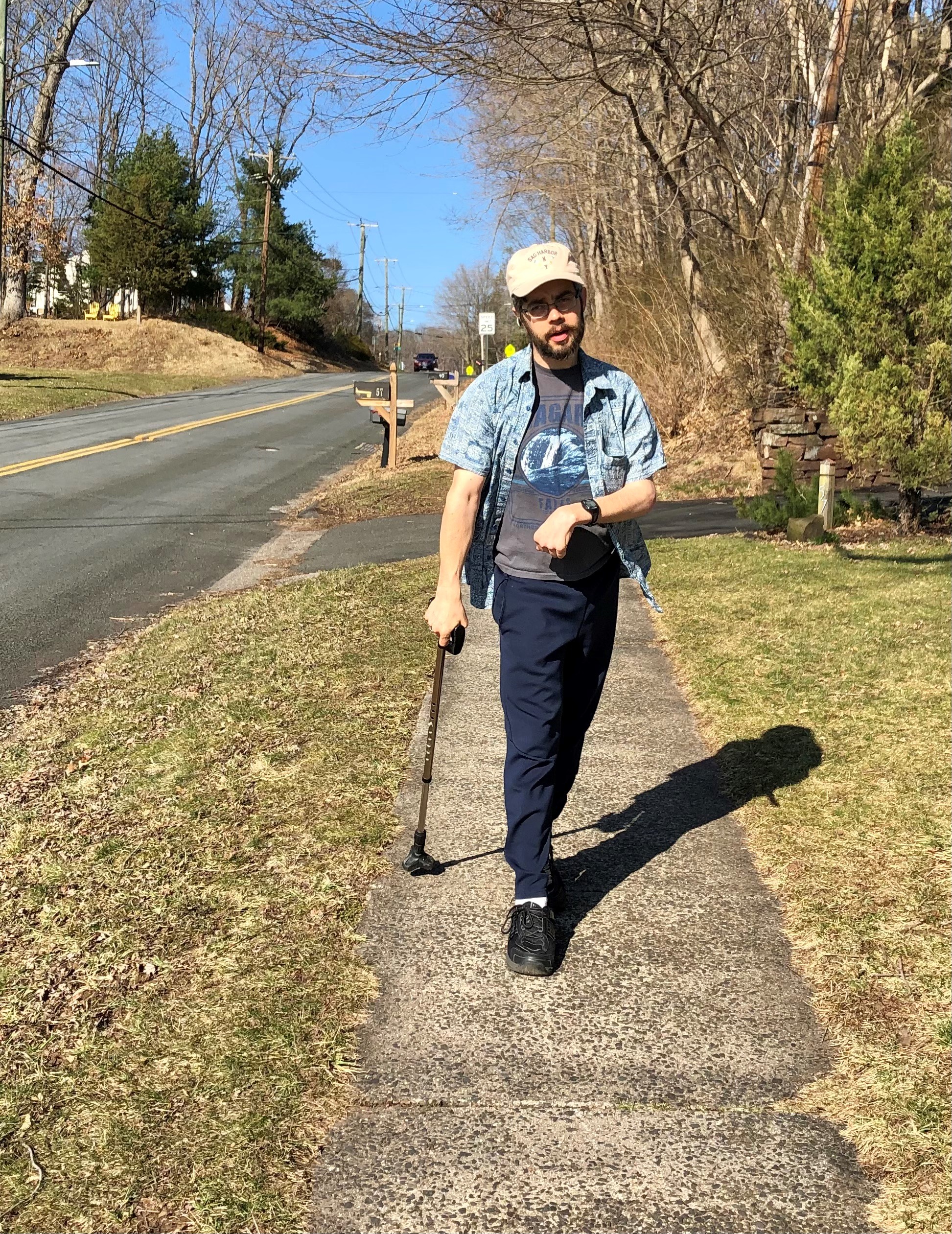 "Every day, weather permitting, I walk up and down High Street on the sidewalk across from my house," says Ben Foley. "When the weather is nice, I like to go to the Portland Reservoir or the Air Line Trail."
As many Portland residents know, when Ben was 14 years old, he survived a stroke caused by a rare arterio-venous malformation (a type of aneurism) that resulted in partial paralysis and weakness on his left side. Recovery from that was slow and difficult, but with hard work in physical therapy, he regained the ability to walk a significant distance with a cane by the time he finished high school. By the time he finished college, he walked everywhere on campus. Continue reading →
by a Middletown resident

Middletown city representatives have been working hard to provide information about the RIVERBEND development planned for Middletown. The project is being developed very carefully, with information, opportunities to provide input, and time for discussion along the way. The successful completion of the project could help make the best of Middletown and its thriving Main St.
The  Riverbend exhibit is adjacent to Perk on Main, in the Main Street Market mall at 386 Main Street and provides up-to-date information on the development, all in one place.
The exhibit has everything needed to begin to understand the current state of planning for Riverbend project.  It provides information in various formats, from maps and photos to descriptions & illustrations of proposed stages of development. And it's meant to evoke the kind of thoughtful  input  hoped for from Middletown residents.
The exhibit is a clear indication that people involved in planning the  project really want & value your input: Without your input they're not going to be able to consider your thinking on this very important development brewing in our up-and-coming community.
Middletown values your opinion and input. I urge you to  look at this excellent exhibit and leave your feedback on the yellow pad.  Other information is available at  Return to the Riverbend, on the City of Middletown's website.  Also see Dan Haar's article in the February 26, 2021 issue of Connecticut Magazine, "What's next for CT's struggling cities? Middletown's Main Street may show the path forward."