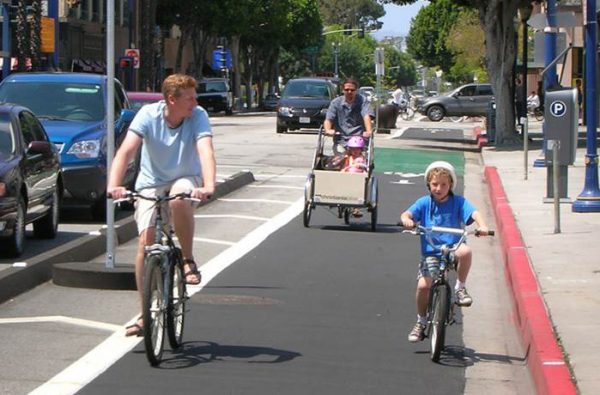 The Jonah Center and various partners are promoting exciting, long term projects that will make a huge difference for bicyclists and walkers in our area. Completing such projects requires public awareness and support at many points along the way. Click on the links to view maps. At the bottom of this post, see how you can speak out in favor of these improvements.
The Long Lane Multi-Use Trail has been designed as a 1.4 mile, 10' paved walking and bicycling trail from the Long Hill Road soccer fields to a point on Pine Street just south of Wesleyan University. The Jonah Center was designated the "Project Advocate" in 2011, and the trail was funded by a federal grant that year. After many route complications were resolved, the project will go "out to bid" soon for construction in 2018. The "final" route (we hope) may be viewed here: Long Lane Multi-Use Trail Route
The Landfill Trail is a hiking path on the North End Peninsula (site of Middletown's retired landfill adjacent to the recycling center.) Funded by a CT Recreational Trails Grant, the trail will begin at the kayak and canoe launch (at 181 Johnson Street) and circle the base of the landfill, with a spur leading to the top of the landfill mound. From the top, hikers can enjoy spectacular views of the Floating Meadows. Landfill Trail 2017
The Newfield Corridor Trail will connect the Mattabesset Bike Trail in the Westfield section of Middletown to the downtown area. This project has been funded through Middletown's 2016 Parks Bond. The Jonah Center and Middletown's Complete Streets Committee are pushing to begin route definition and design.  View the map here: Newfield Area Bikeway Layout
Connecting the new (under construction) Air Line Trail in Portland to downtown Portland, the Arrigoni Bridge, and Middletown. This project is led by the Portland Air Line Trail Steering Committee with support from Portland's Complete Streets Group and the Jonah Center.  Phase 2 of the trail includes property that is currently privately owned. Some property owners have indicated a willingness to negotiate trail access while others have not or need further negotiation.  Alternative routes are also being considered.  View a map of the current "Phase 1" trail route and possible routes for "Phase 2" here: Portland Air Line Trail Map.
The Air Line Trail – Farmington Canal Trail Connector Route will utilize Newfield Corridor Trail, Mattabesset Bike Trail, Quinnipiac Gorge Trail in Meriden, and other still-unnamed segments. Completing this envisioned 18 mile route from Portland to Cheshire will allow safe bicycle travel all the way from New Haven to Willimantic via Cheshire, Meriden, Middletown, and Portland. It will also provide an alternate route of the East Coast Greenway and a 125-mile loop trail around the greater Hartford area once the main East Coast Greenway route is completed. This project was initiated by the Jonah Center with support from the Lower CT River Council of Governments, engaging elected officials, staff, and volunteers from Portland, Middletown, Meriden, and Cheshire. View map here: ALT to FCT Connector Route
Middletown's new Bike Route Master Plan sets the stage for signage, share-the-road pavement markings, and bike lanes. The plan focuses on connecting surrounding communities to downtown Middletown and facilitating safe bicycling within the downtown area. Implementation of this plan, produced and promoted by Middletown's Complete Streets Committee, will be a key step in qualifying Middletown as a bike-friendly city. View the plan here: Bike Route & Trails Plan 2017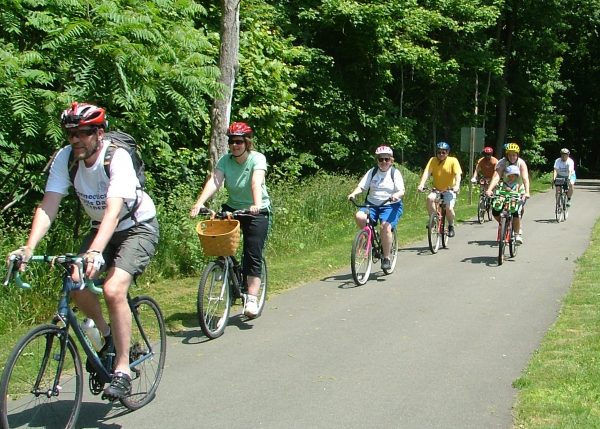 To show your support for any or all of these projects, sign the Speak Out For Trails & Bike Routes petition. When citizen support is most needed, you will receive a "call to action" explaining how you can express your support for a particular project.
SPEAK OUT FOR TRAILS & BIKE ROUTES PETITION
Latest Signers
227
Victoria Short
226
Sue VanDerzee
225
Ruth LeBar
224
Susan Macary
223
Judith Haglund
222
Matthew Marrotte
221
Erica Berthiaume
220
Pat mangini Mangini
219
mary Finnegan
218
marion irizarry
217
raymond irizarry
216
Steve Angle
215
karen and paul torop
214
Peter Ciesielski
213
Brad Jubelirer
< >