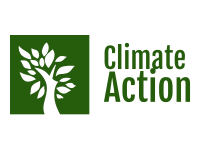 The Transportation Climate Initiative (TCI) is a carefully constructed regional plan to  reduce carbon emissions from the transportation sector.  If  implemented, TCI will create allowances for the wholesale distribution of oil and gas, place a fee upon those allowances, and invest the resulting revenue in clean public transportation, electric vehicle infrastructure, and non-motorized transportation options such as bike routes. Over time, the allowances will decline and the cost will rise, to ensure lower emissions from transportation.
The emission reductions will occur because the revenue from the sale of allowances will be invested in clean transportation. For example, more electric school buses will use less gasoline and diesel fuel. That will also reduce emissions of particulate matter (PM) that are so harmful to respiratory health, especially for children whose developing lungs are especially vulnerable to particulate matter pollution. Asthma is often a direct result of PM pollution, and diesel school buses are notorious emitters of PM.
In short, TCI will produce a double benefit: 1) reduce greenhouse gas emissions, and 2) reduce air pollution that is especially harmful to children and low income residents of who live near highways and congested streets where air pollution is the worst.
In the 2021 session of the Connecticut General Assembly, TCI was vigorously opposed by Republicans and the oil and gas industry who called it a disguised gas tax that would lead to exorbitant gas prices at the pump that would ruin the economy and hurt the poor. But TCI actually includes a mechanism to ensure that the wholesale fees will not raise gas prices by more than 5 cents per gallon. And if Republicans really wanted to help the poor, they could 1) expand the child tax credit and the earned income tax credit that would offset a higher price for carbon, and 2) relieve the poor from the harmful effects of air pollution.
Since retail gas prices have risen in the past months, TCI is sure to face stiff opposition from its usual opponents. But if we delay climate action until a time when it is easy, painless, and convenient, we can be sure that no action will happen.
Urge Middletown's Common Council and Mayor Florsheim to urge our local legislators and the leaders of the Connecticut General Assembly to pass legislation to enact TCI.